Guests are always welcome to worship at St. Andrew's.  Please join us!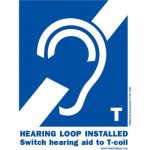 Our sanctuary is now equipped with an Induction Hearing Loop!  Connect to the PA system with T-coil equipped hearing aids/cochlear implants.  Simply switch your hearing aid to T-coil.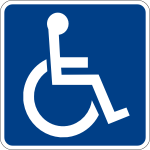 St. Andrew's is also accessible.  Accessible doors are available at either of the south entrance doors.
Regular Worship Schedule
Sundays: 9:00 and 10:30 am. Holy Communion offered every Sunday.
Special Services
Christmas
Christmas Eve:

6:30 to 7:00 pm: Carols by Request
7:00 pm: Lessons and Carols worship service
11:00 pm: Candlelight Communion

Christmas Day:

10:00 am: Worship with Holy Communion
Advent and Lent
 Worship on Wednesdays at noon and at night at 7:00 pm.
Holy Week
Maundy Thursday: Worship service at noon and 7:00 pm
Good Friday: Worship service at noon and 7:00 pm
Easter Sunday:

7:00 am: Sunrise Service
8:00 – 9:30 am: Easter Breakfast
9:00 am: Festival Easter Service
10:30 am: Festival Easter Service
Bless the Pets
10:30 am: Last Sunday of August we hold our Bless the Pets worship outside in our courtyard.  All  pets who enjoy others (even horses!) are welcome to attend and a special prayer goes home with you for all pets unable to attend with us.
Annual Congregation Meeting
10:30: Last Sunday in January, the Annual Congregation Meeting is held in lieu of the normal 10:30 Worship Service.
See the Calendar of Events for more details on these and other events going on at St. Andrews.